By topwinkeychain |
14
July 2023 |
0
Comments
Celebrating Achievements in Competitive Events-Custom Made Badges
Competition can be tough, and it's important to recognize your achievements. Whether you're celebrating a personal best in a running event or the first-place team win at an esports championship; custom-made badges are a great way to capture and acknowledge all of those special moments. They make unique keepsakes that commemorate accomplishments, serve as symbols of pride, are fun conversation pieces, and boost morale even more after a win! Read on to learn about the different types of celebratory custom-made badges available today and how they can really leave their mark on any accomplishment!
Recognizing Excellence: Custom-Made Badges as Awards for Outstanding Performance
When it comes to recognizing and celebrating excellence within an organization, nothing quite compares to receiving a custom-made badge for outstanding performance. These personalized awards do more than simply commemorate an individual's achievements - they also serve as a motivator for others to strive toward greatness. Whether it's for hitting sales targets, being an exceptional team player, or going above and beyond in their role, custom-made badges provide a tangible symbol of recognition for those who truly deserve it. With the ability to design badges with unique shapes, colors, and even engraved messages, there's truly no limit to the ways in which you can celebrate excellence within your organization.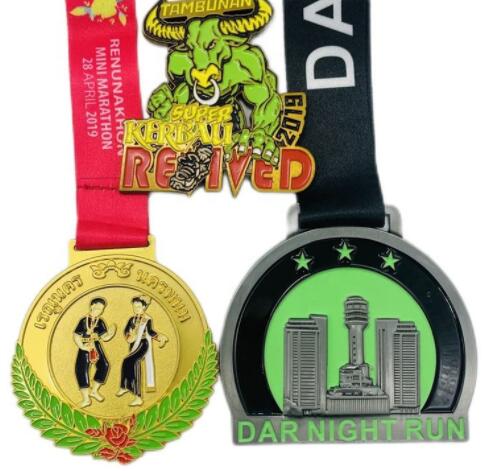 Designing Custom Badges: Capturing the Spirit of Competitions
Designing custom badges that capture the spirit of competitions can be a daunting task, but it's also an exciting opportunity to showcase your creativity and imagination. The right badge can unite competitors under a common goal and serve as a symbol of accomplishment for those who come out on top. When designing your custom badges, it's important to consider the values and ideals that define your competition, as well as the unique personalities of your participants. Should the badge be sleek and stylish or bold and daring? Does it need to include specific imagery or text to represent your competition and its purpose? With the right attention to detail and an eye for creating cohesive designs, your badges can elevate your competition to a whole new level.
Memorable Keepsakes: Commemorating Achievements with Custom Made Badges
Memories are precious and worth holding onto, especially those that commemorate our achievements. Custom-made badges are a unique way to do just that. They reflect not only our hard work and dedication but also our individuality. From graduation to sports championships, these keepsakes can be fully personalized to capture our proudest moments. Embedded with symbols and colors that reflect our personalities or organizations, they convey an essence that words alone cannot. Made to last a lifetime, they serve as a tangible reminder of our accomplishments and inspire us to keep striving for more. So why settle for generic plaques or certificates when you can create a uniquely tailored badge that speaks volumes?
Custom made badges are a great way to recognize and celebrate excellence and achievements, providing an ideal keepsake for the recipient to treasure for years to come. As well as conveying pride in their accomplishments, they also show that excellence will be acknowledged and rewarded. Designing custom badges can be creative as well as meaningful, depending on the colors, messages, or symbols used. For example, bright emerald green for environmental sustainability or navy blue for leadership skills. Just remember that when designing custom made badges, make sure you have something that captures the spirit of achievement within a competition. It should be a memorable keepsake that stands out and makes them feel proud of their hard work. With such recognition comes a renewed sense of motivation which inspires other people to strive for excellence. Investing in quality custom designed awards is always worth it; after all, celebrating remarkable achievements is one of life's greatest gifts!
Leave a Reply
Your email address will not be published.Required fields are marked. *