By topwinkeychain |
07
August 2023 |
0
Comments
Custom Engraved Coins: A Blend of Artistry and Recognition for Competitions
When it comes to competitions, recognition is key. Creating lasting mementos of a competition and its achievements can be an effective way to reward sponsors or brighten the lives of participants. Custom engraved coins are one such method that ensures competitors will remember their achievement for years to come, offering a unique blend of artistry and prestigious honor. Whether you're looking for a distinctly exquisite prize or simply want to personalize your event awards with custom designs, high-quality engraving allows you to have both in one fell swoop! Read on to discover all the wonderful possibilities available when creating your own custom engraved coins for use in competitive events.
Understanding the Importance of Custom Engraved Coins in Competitive Events
Custom engraved coins are essential items that people often overlook when organizing competitive events. These commemorative coins represent a symbol of accomplishment and remind participants of their achievements long after the event. Custom coins can be engraved with logos, designs, and even personalized messages, making them unique and highly sought-after items. Additionally, custom coins serve as fantastic souvenirs that participants can take back with them to remember the event. Moreover, competitive events are a great way to boost morale, build camaraderie, and promote healthy competition. Having custom engraved coins can help create a sense of unity among the participants and contribute to the success of the event. Therefore, understanding the importance of custom engraved coins and incorporating them into the competitive event can help make the experience more memorable and enjoyable for all the participants.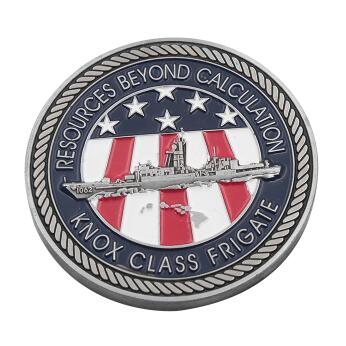 How Custom Engraved Coins Contribute to Memorable Competitions
Competitions are a great way to showcase skills and talents, and are often accompanied by lasting memories and mementos. Custom engraved coins, in particular, can enhance the overall experience of a competition and provide a tangible keepsake for participants. These coins can be personalized with the competition's name, date, or logo, as well as individual and team names or achievements. The intricate design and attention to detail on these coins make them a unique and cherished item for competitors to remember the event by. Whether it's a sports tournament or academic competition, custom engraved coins are a great way to contribute to a memorable and rewarding experience.
The Versatility of Custom Engraved Coins in Various Competitive Settings
Whether you're hosting a sports tournament, organizing a fundraising event, or awarding an exceptional employee, a custom engraved coin can add style and prestige to your presentation. While traditionally used in military and governmental circles, these coins have taken on a life of their own in various competitive settings. Whether you decide to design a simple monogram or an intricate logo, the options are endless when it comes to customizing your perfect coin. Plus, their durability and weight make them a long-lasting memento that participants and recipients alike will treasure for years. With so many uses in different competitive settings, a custom engraved coin may just be the unique touch that your event needs.
The use of custom engraved coins is a great way to commemorate competitive events, to recognize excellence, and to create a lasting memory for all participants. While they can be used in many different settings, from football games to academic competitions, their primary purpose remains the same; to immortalize the accomplishments of any team or individual at any given competition. The use of custom engraving techniques enables these personalized tokens of achievement, allowing them to not only stand out aesthetically but also last a lifetime. Furthermore, the use of custom coins in competitive events helps create an identity and creates an environment that encourages camaraderie and celebration. Ultimately, tokens like customized coins should be considered as indispensable elements for any proper event or occasion in terms of promoting recognition and community spirit while effectively awarding those who distinguish themselves from others.
Leave a Reply
Your email address will not be published.Required fields are marked. *