By topwinkeychain |
13
September 2023 |
0
Comments
Elevate Your Tournament Prizes with Custom Luggage Tags
Are you looking for an eye-catching way to reward your tournament participants? Custom luggage tags are the perfect solution for professional tournaments to add a unique, personalized touch that will leave your players with a lasting impression. With their stunning designs and ability to match team colors, custom luggage tags offer an elegant way of presenting awards and prizes while also boosting participant morale. Read on to find out how creating customized gifts can take your tournament up a notch!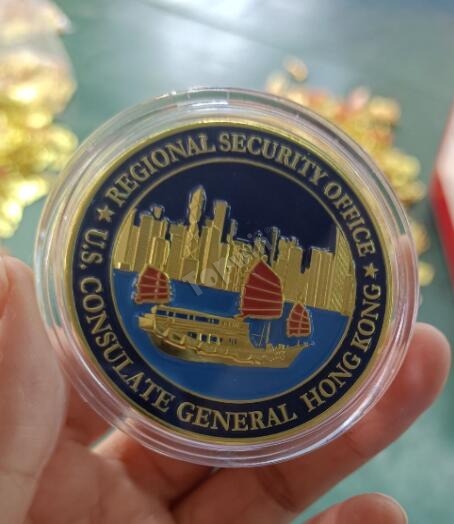 The Rise of Practical Tournament Prizes: Why Luggage Tags Fit the Bill
As the popularity of tournaments continues to grow, so does the demand for practical prizes that attendees will use. While trophies and plaques are certainly nice, they often end up collecting dust on a shelf somewhere. That's where luggage tags come in – they're practical, functional, and make great tournament prizes that won't break the bank. Not only do they serve a useful purpose for frequent travelers, but they're also customizable, making them a great way to showcase your brand or event. With the rise of practical tournament prizes, it's clear that attendees are looking for more than just a trophy to take home – they want something that they can use and cherish for years to come.
Features of Printed Luggage Tags: Colorful, Memorable, and Brand-Boosting
Make your luggage unforgettable with printed luggage tags! Bright, vibrant colors make it easy to spot your bags at a glance, and customized designs ensure that your tags are memorable. Plus, with your company logo or branding on the tags, your bags become stylish ambassadors for your business, boosting brand recognition wherever you travel. Printed luggage tags are a must-have accessory for any traveler who wants to make a bold statement and ensure their belongings stay safe and secure. Get yours today and make your next vacation a fashion-forward, brand-boosting adventure!
The Elegance of Custom Leather Luggage Tags: A Premium Choice
Traveling can be a hassle, but with custom leather luggage tags, your baggage can have a touch of elegance and luxury. These premium luggage tags are not only stylish, but they are also durable and long-lasting. You no longer have to worry about your luggage getting lost or mistaken for someone else's because your name and contact information are right there on the tag. Plus, with custom options, you can make your luggage tag truly unique and reflective of your personality. If you want to travel in style, custom leather luggage tags are the perfect choice for you.
With all that in mind about practical tournament prizes and custom luggage tags, it is clear why providing printed or custom leather luggage tags as awards or prizes can create lasting impressions for tournament winners. Tournament providers should consider these options as they look to create meaningful memories and experiences for their players. Not only will this be a unique and memorable way to recognize achievements, but also provide luster to the event. Furthermore, utilizing creative printing solutions like full-color, multi-shaped, glossy or even embossed designs can make them stand out. In tailor crafting one-of-a-kind awards with custom bag tags, you'd be sure to leave a lasting impression on all your participants. Reach out today to learn more about the potential cost savings on carrying quality solutions such as leather luggage tags!
Leave a Reply
Your email address will not be published.Required fields are marked. *