Custom law enforcement badges and lapel pins are used by

police officers, medical officers, and fire department
officers. They show their affiliation with a particular organization and a person's honors within the stated organization.
Customized lapel pins not only reveal the organizational affiliation of an individual, but they are also a measure of
accountability and respect.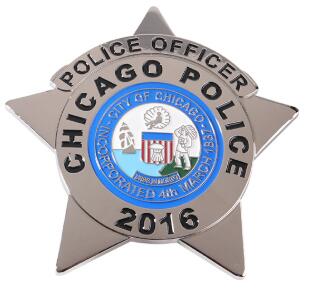 Police pins can be designed to commemorate special achievements and have names or identification numbers
added for individuals.

Over the past decades, we have been producing and supplying all kinds of custom made law enforcement badges,
police officer lapel pins, immigration department badges to the clients worldwide, includes U.S, UK, Australia,
Germany, Denmark, Italy, Kenya, Nigeria, Singapore, New Zealand, etc.