Customized Rubber Soft PVC Luggage Tags Airline Travel Accessories
Whether you travel by plane, bus, or car, luggage tags are always a good idea to have in case your suitcase is misplaced.
Personalized travel luggage tags serve many purposes, but their distinctive appearance makes it much easier to identify
your bag in a sea of similar-looking suitcases. They're also useful in case your bags ever get lost, since tags typically
include a slip where you can place your contact information.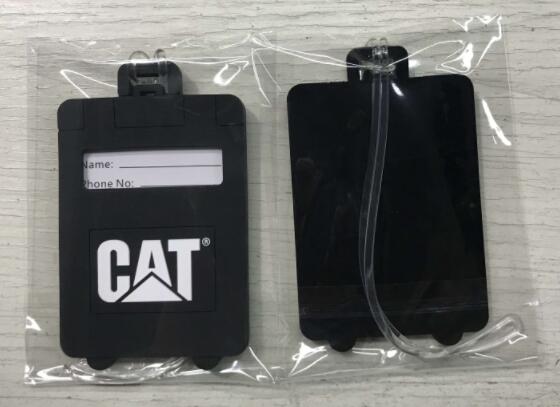 Customized address tags come in all shapes , sizes and can be made in various materials based on customer's requirement
and budget. Every style will fit differently on your suitcase or luggage, depending on what you get. These are the different
types of luggage tags you can find at our factory, or we can create your own custom hard PVC, soft PVC, metal baggage tags
with your company logo, brand and slogan.

Over the past decades, we have been working with many customers in bank, hotel, airlines, famous brand companies and
supplying millions of customised luggage tags to them in high quality.