Heart Shape Leather Portable 150CM Mini Tape Measures Wholesale
The red "heart shape" in people's hearts symbolizes romantic and passionate love. Most people
think that the heart shape refers to the heartbeat. But British historical psychologists boldly asserted
that the heart shape originally did not refer to the heart at all, but evolved from the shape of a
woman's buttocks.

Some of our products are also made in heart shape, like heart shape key ring, heart shape mini
tape measure. Today we would like to recommend our popular heart shape retractable leather
tape measures , which is wonderful gift for your friends, family , staff or giveaway for branding,
business or any special events.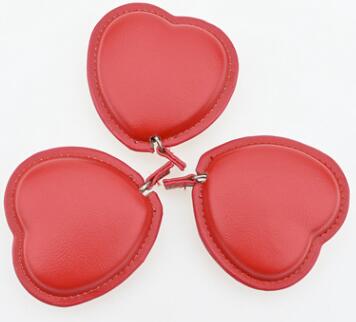 This retractable body tape measure case is made of soft premium leatherette or genuine leather
with a hidden press button in the center, which spring returns the tape measure into the case
automatically. Dual-sided accurately printed with 60 inches on one side and 150 centimeters on
the reverse. Custom logos can be embossed or silkscreen printed onto the leather case.