By topwinkeychain |
03
November 2023 |
0
Comments
Celebrating Milestones with Personalized Key Rings
As each of us continues to write our own stories, some moments stand out as truly special and deserving of commemoration. Whether a graduation or the long-anticipated first day at a dream job, these milestones make life an exciting journey — one that can be made even more memorable with something cherished and unique. Looking for the perfect way to honor your accomplishments? Personalized key rings from A&B Accessories could be just what you need to give your milestone moments lasting significance!
1. What Are Personalized Key Rings and Why Are They a Great Gift Idea
Personalized key rings are a unique and thoughtful way to show someone you care. These compact bundles of personality are perfect for adding a touch of flair to any set of keys. Customizing key rings allows you to add a personal touch practically, reminding the recipient of your thoughtfulness each time they reach for their keys. Whether it's for a birthday, graduation, or just because, a personalized key ring is a great way to celebrate any occasion. Not only are these key rings a stylish accessory, but they also serve a practical purpose by making it easy to identify which set of keys belongs to who. Say goodbye to the days of searching through a heap of keys to find the right one, and hello to the convenience of personalized key rings.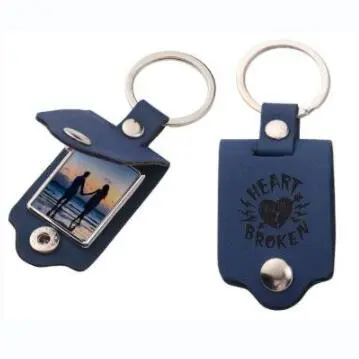 2. Preserve Memories: Personalized Keychains for Special Events
Everyone has a special moment they want to cherish for a lifetime. Whether it's your wedding day, a graduation ceremony, or your first child's birth, personalized keychains can help preserve those memories. These customized trinkets make the perfect keepsake, allowing you to reflect on those happy moments and share the joy with others. With personalized keychains, you can easily add a sentimental touch to any outfit or bag while keeping your memories close at hand. Plus, they make wonderful gifts for friends and family members who want to commemorate their own special events. So why not start creating your own personalized keychains today? They're a great way to celebrate life's little moments, and they'll help you hold onto those precious memories for years to come.
3. Customer Stories: Cherished Moments with Personalized Key Rings
Personalized key rings hold a special place in our hearts as they are a tangible reminder of the cherished moments we've had with our loved ones. Whether it's a sweet message engraved on the ring or a picture that brings back fond memories, personalized key rings make for the perfect gift. Customer stories attest to the fact that these little trinkets have the power to brighten up even the most mundane days. One customer recounted how her daughter, who had moved away to college, gave her a personalized key ring with their picture on it, and every time she locks or unlocks her door, it fills her heart with joy. Such heartfelt stories have made personalized key rings a favorite amongst those who value sentimental gifts.
Personalized keyrings are a meaningful and special gift that makes a lasting impression. Whether you're looking for something to commemorate a special event, give as a corporate gift or simply surprise someone with an unexpected memento, they're sure to be appreciated. From heartfelt messages on photo keychains, names etched into wooden ones or memorable quotes engraved on metal - they're sure to evoke emotion and bring happiness long after they are presented! Everyone has cherished memories they want to celebrate; personalized keyrings make the perfect keepsake that will never be forgotten. Show your love with a one-of-a-kind custom designed keyring: order yours today and start preserving your happy moments!
Leave a Reply
Your email address will not be published.Required fields are marked. *