In aaociation football,
some national and club teams include one or more stars
as part of (or beside) the team
badge
(often referred to as a crest
) appearing on their shirt, to represent important achievements for the team's
history. Often an ad hoc
decision by a club itself since late 1950s, various national governing bodies at club level
and some confederations have also regulated the practice. Federation Internationale de Football Association

(FIFA), at an international level, has regulated the addition of stars to crests in recognition of a significant number
of titles in a specific competition. Such competitions include league tournaments, continental championships, club
world titles and the FIFA World Cup.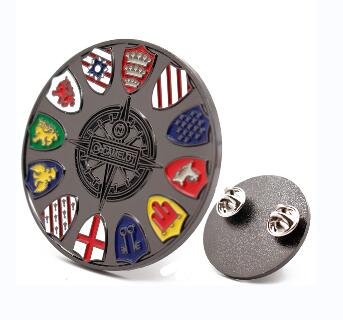 Every sport club in the world has a logo, but these badges in football are of great importance. Logos are visual
identities of the clubs. These Badges appear on the shirts of the club, precisely on the part of the chest where
the player's heart is underneath.
The badges for football clubs can be made in various materials includes metal
alloy, stainless steel, rubber or embroidery. We would be glad to support you to create your own quality badges
for your football team or football club.