Leather Covered Mini Tape Measure Only Supplied in 150cm ?
The leather or wrapped retractable tape measure is a small useful gift. The small and suitable size fit in to
pocket so it can always be to hand or keep it ready for use on a desk or stored inside one of our leather
stationery boxes or pen pot.

Measures in both centimeters and inches, with hidden push button and squeeze retractable measuring tape.
We offer big variety color options for both genuine leather and faux leather. Custom logos can be debossed,
hot stamped or silkscreen printed onto the leather case.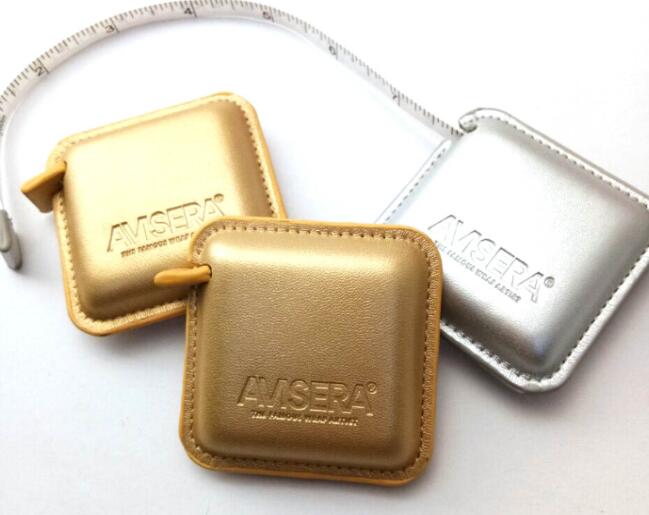 The most popular measuring tape is 150cm, but we can also supply 200cm and 300cm leather cover tape measures.