Sweden Personalized Key Chain and Pen Set Gifts for Valued Clients
This key chain and pen set includes 2pcs leather and metal key chains and 1pc ball point pen, and packed in
a black presentation box. Customer's brand, company logo or contact information is laser engraved on both
sides of the metal part of the key chain, company logo laser engraved on the metal body of the pen as well.
You will also see the silver hot stamped logo on the lid of the black box.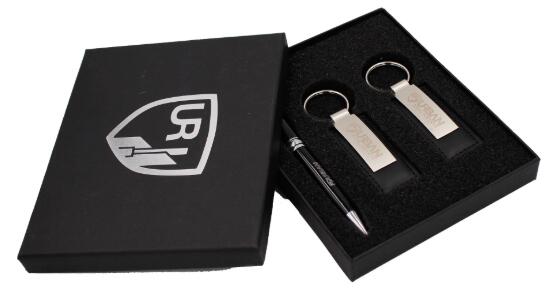 All those have the logo or brand highlighted on this gift set. It must be a wonderful and high end gift for your
valued clients or members who would appreciate the gifts.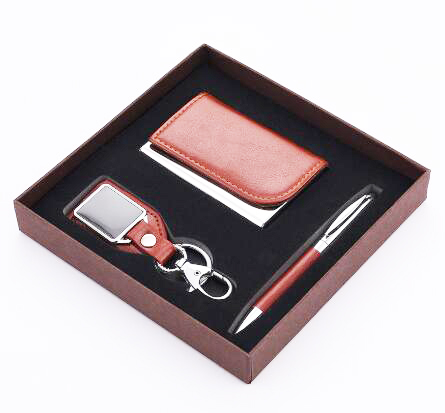 There are other different options for the key chain and pen set, which includes business card holder, wallet, etc.