UK Hot Selling Promotional Mini LED Projection Flashlight Key Rings
This torch key chain is made of aluminum and ABS, with 4pcs built-in button batteries.The size is 80mm L
and 13mm diameter. The unique feature for this LED key chain is customized projection logo in addition to
the printed or laser engraved logo on the aluminum body.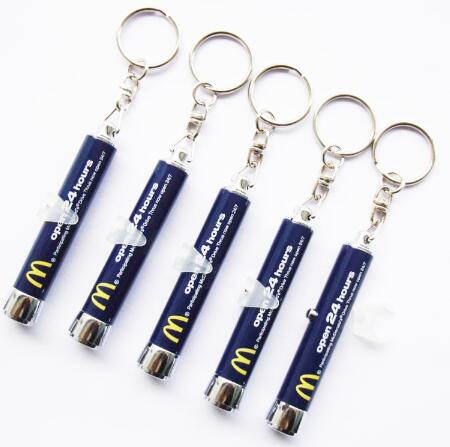 Due to small size, light weight and unique projection feature, this mini flashlight key chain are wonderful
gifts for business, party or any promotional events. This convenient key ring features a bright white LED
light, which acts as both a flashlight as well as projector for your customized logo.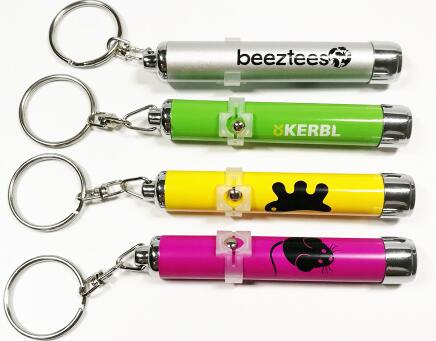 Meanwhile, it is convenient to hook onto your backpack, and suitable for indoor and outdoor use.